Sale!
Brutforce 20 ltr Metal jerrycan, 0.8mm thickness, UN Approved, 30 days Leakage Warranty
20 Liter, Leakproof, Military Tested For Safety Jerry Can lined To Prevent Rusting With A Petrol, Oil, Water Or Alcohol-Resistant Coating

Reliable performance
Suitable For Storing Petrol. Also suitable for Storing And Transportation Of Diesel, Paraffin And Motor Oil.
Description
20 Liter Metal Jerry Can  Leakproof, Rust Proof, Highly Durable Jerry Cans
These cans are built to last with a high-grade body and recessed neat welded seal seam which makes them perfect for the rugged off-road. Their corrosion safe liner makes them the perfect emergency backup can. Best Online Price of 20 Liter Metal Jerry Can.
With over thousands of Jerry cans sold, this is the most popular can around. It works great for off-roading, boating, or as an emergency backup can. You can have peace of mind knowing that you are buying this Jerry can.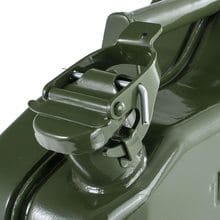 Safety Pin Included in 20 Liter Metal Jerry Can with Spout
1. The tight bayonet closure seals the lid tight every time, so you never have to worry about spills or leaks.
2. The latch is secured with a locking pin, so it will never accidentally open while you're on the road, trails, or water.
3. But the lid's quick release latch allows you to open your can in seconds in case of emergency.
4. Buy 20 Liter Metal Jerry Can Online in India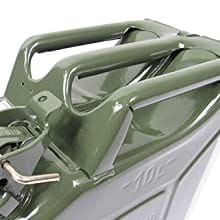 Sturdy Handles for easy carrying
This jerry can has a capacity of 20 Liters with a compact size.
The Sturdy handle makes it easy to carry anywhere without much hassle.
The can has a compact 14 x 6 x 18-inch size.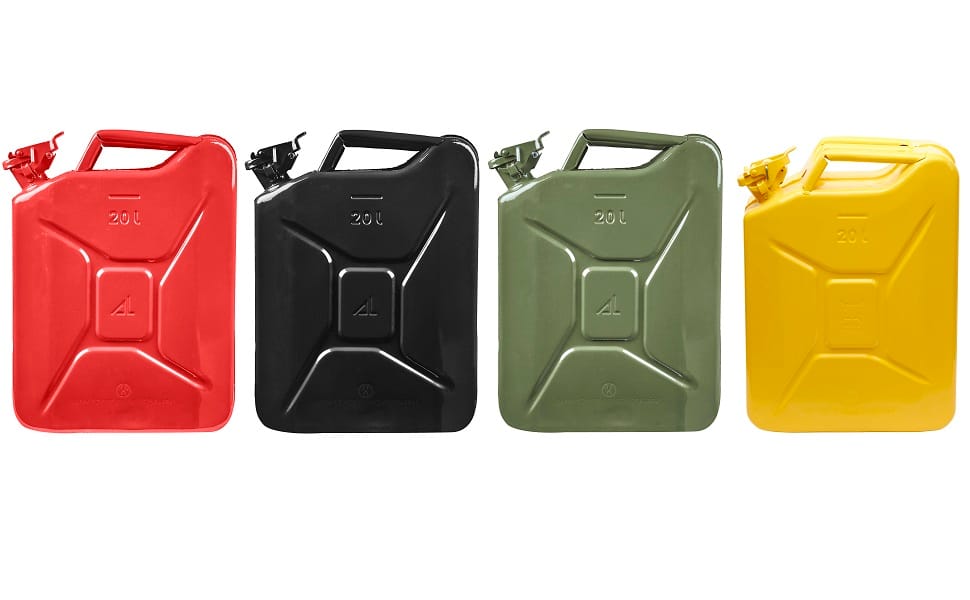 Only logged in customers who have purchased this product may leave a review.