Sale!
Coros Apex 42mm Premium Multisport GPS Smartwatch (Black/Grey)
Built-in Wrist-based Heart rate monitor, Barometer, Altimeter, Compass, 200 Pre-loaded exercises
Digital Knob for easy operation by allowing full control of the watch with a single finger
Industry leading GPS and distance tracking via GPS, GLONASS or BDS satellites and proprietary algorithms
Nutrition Alerts, AI Trainer measures the remaining energy after your aerobic and anaerobic efforts, Sunset and Sunrise tracking, Storm Alert
4 in stock
Description
Built premium, this COROS APEX 42mm Premium Multisport GPS Smartwatch is designed to endure toughness. It is constructed with titanium alloy and stainless steel bezel and a sapphire glass face that makes it extremely durable. It comes with a smart training notification that lets you know when to take a rest and when to start again. The track and navigation feature adds to your convenience.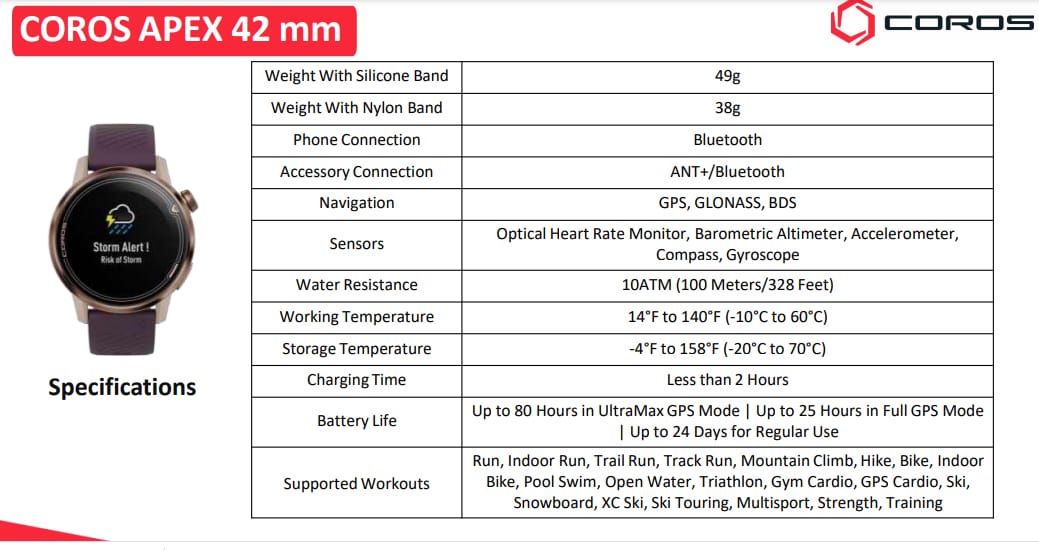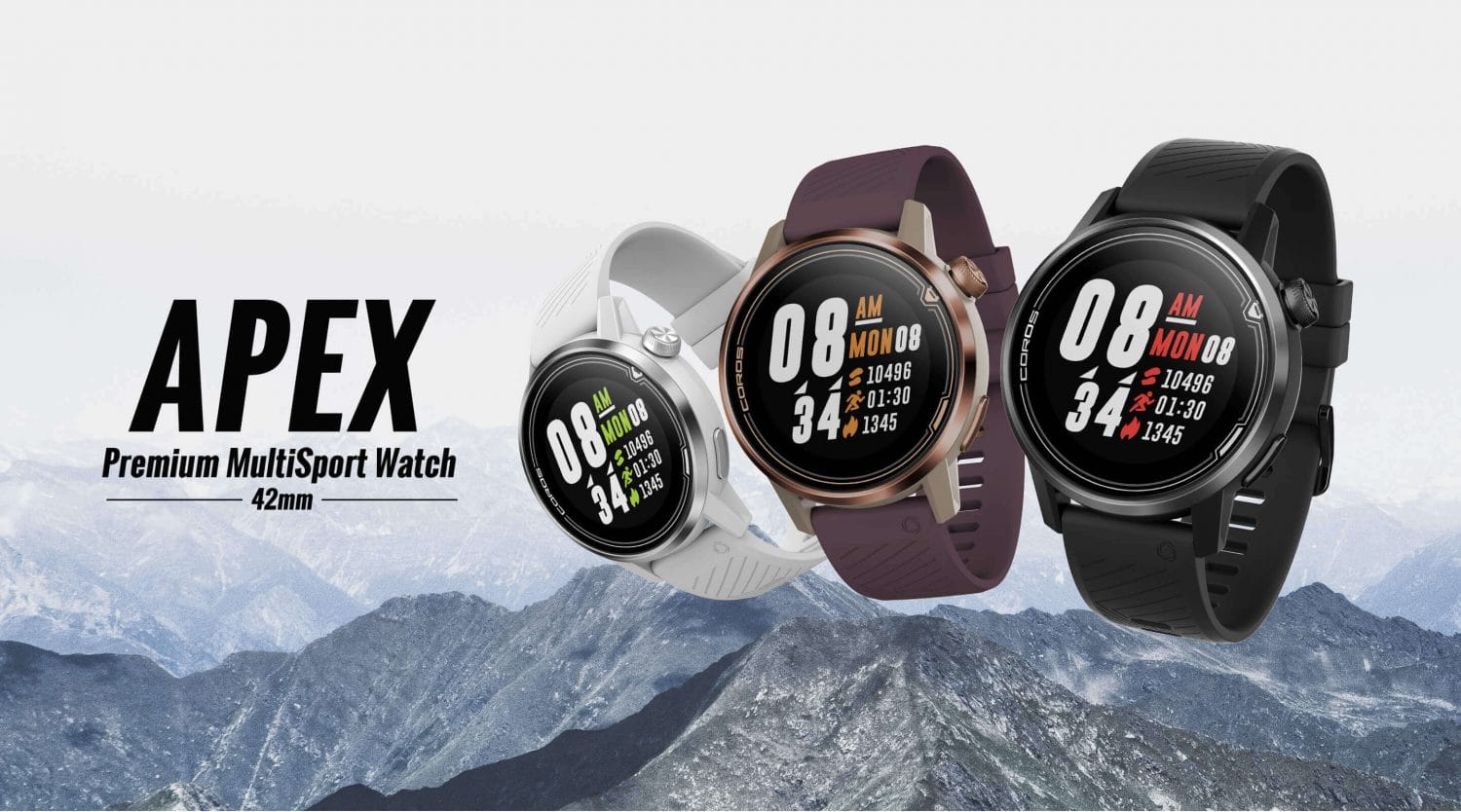 Only logged in customers who have purchased this product may leave a review.